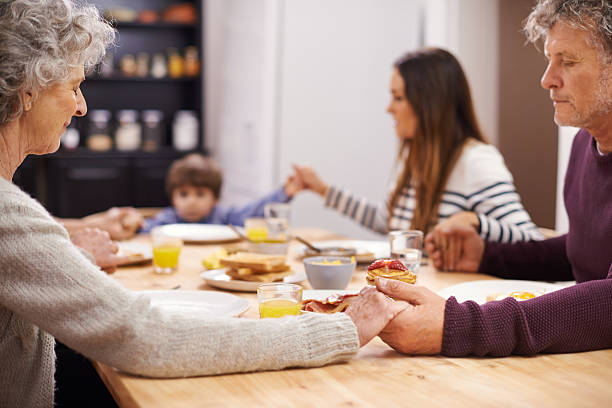 Why does God asks us to pray?  After all He is all powerful and can do as He pleases.  Why doesn't He just do what He wants in order to accomplish what He wishes in the earth?  He certainly doesn't need our permission. God knows our heart.  He could always  just do for us what He knows we need or want, couldn't He?
The truth is that God wants a relationship with us!   God who thought us up and created us actually loves us and desires to be in communion with us and you can't have any kind of meaningful relationship without  communication.  Prayer is that avenue of communication.  God speaks to us through His Word and the Holy Spirit and we commune back to Him in prayer.
While some say we shouldn't be asking God for things all the time, that instead we should be asking Him only what He would want from us,  I believe that we should ask God's will for our lives daily, and also ask Him for anything we need, too, no matter how small and trivial.
Here's why
God is not too busy to be bothered by our trivial requests.  Saying that He is too busy is putting a limit on Him and God has no limitations.
Small requests build faith.  Some may think it selfish to ask God to help us find our car keys or a parking spot, but in reality those quick answers to trivial needs actually build faith and when we need something bigger from God that is really important, we remember His faithfulness in those small day to day prayers.
God tells us to pray about everything.  Philippians 4:6 say "Do not be anxious about anything, but in every situation, by prayer and petition, with thanksgiving, present your requests to God."
When God doesn't answer
God is not a genie in a bottle.   He doesn't give us everything we ask for when we ask for it.  He answers according to His will in His timing because He knows more what's best for us than we do.  However, we should never let an unanswered prayer be an excuse to stop praying.
Research shows that those who pray are more at peace, have less depression, and bond better with others, Thankfulness and gratitude prayers have been shown to increases the serotonin and dopamine in our brains —those feel good hormones that lift our spirits.  Prayer makes us happier, healthier and able to tackle life's problems better than those who try to do it on their own.
So pray in faith believing that God will answer (or not) in the way that is best for both you and His Kingdom and the world.   Big or small, He cares about them all.
"Cast all your anxiety on Him for He cares for you."  1 Peter 5:7