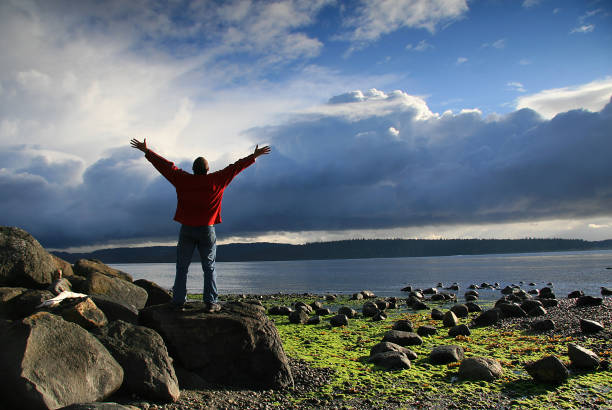 I hate regrets. I've made some bad decisions in my life as well as some really good ones, too. The good ones, I'm happy with and wouldn't change a thing. These were decisions that were right, God inspired, and things turned out well.
Other decisions, on the other hand, were made hastily without listening to the guidance of the Holy Spirit, or worst yet, by totally going against what God was telling me to do. In those circumstances things have not turned out so well. While God is the great redeemer and has saved me from a host of my dumb mistakes, if I had a chance to do things over, I'd make those decisions differently.
As we mature we learn from our mistakes. We get wiser with age and then look back and say What was I thinking? How many times have we said If I had it to do over again I wouldn't do that again or I would do that differently.
The good news is that we do get a do over. Not in this life perhaps, but in our eternal life.
The Bible gives us some insight into what life will be like in eternity. We will know as we are known (1 Cor. 13:12) We will have important work to do (Rev. 20:6) and we won't have to deal our earthly, sinful nature (Heb. 8:12)
I'm glad God is merciful and has forgiven me of my many sins, short-comings, and failures. Without His mercy, I would be in a terrible place. I'm thankful that I'm wiser today than I was twenty years ago. I wish I had been wiser twenty years ago. Though I wasn't, God took care of me anyway – and He still does today.
With God, everything serves a purpose. Every trial, goof-up, horrible mistake, and sorrow we endure here on earth can serve as a learning ground for not only our future on Earth but in the life to come.
The goal is to mature and grow in Christ, becoming more like him every day. It's a life-long process for sure and we all experience set backs in our journey, but for those who endure, blessings await. For he is preparing us for something greater than we can even imagine!
Do you not know that the saints will judge the world? I Cor. 6:2