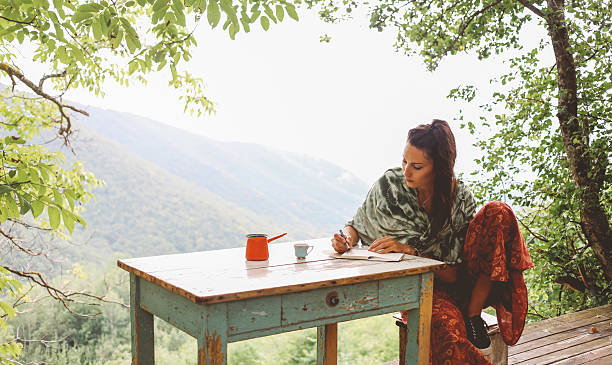 If you work full time and have family responsibilities like I do, you know what a challenge it is sometimes to find the time to write. I use to have a goal of writing 15 minutes per day.  Though minute,  I often wouldn't start because I didn't have even fifteen minutes before I had to get ready for work or do something else.  Frustrated with myself  because I was going for days without writing, I changed the goal to just five minutes a day.   I could always find five minutes somewhere in my day surely!
It worked and something remarkable happened too!  When I changed my writing goal to five minutes a day, not only did I then always have time to start, usually I'd find myself getting into it and write for much longer.  And even when five minutes was all I really had to spend, I was surprised how much writing I could actually get done in such a short amount of focused time.
Just by changing this simple goal, I went from going for days without blogging to writing practically every day and before I new it, I had the next blog post ready to go.
If you are having a hard time finding time to write, try setting a goal to write for just five minutes a day every day and see what happens.  Sometimes, getting started and taking the first step is the hardest. Yet the smallest progress toward your goal can bring a sense of fulfillment and encourage you to do more.
The same rules can be applied to other aspects of  life about which we find ourselves procrastinating.  You may not be able to make it to the gym every day, but you could take five minutes to do a few set ups or push ups.
Obviously, I want to write more than five minutes a day and we all need to exercise more than that, but if five minutes is all we've got, its much better than nothing.
What is one thing you've been putting off that you know you really want or need to do?  Try spending just five minutes on that today and see what happens.
Your beginnings will seem humble, so prosperous will your future be. Job 8:7 NIV